Passive House Network Policy Reports
2023—Stepping Up to Passive: Policies We Want: A brief guide that clarifies best practices in implementing Passive House building codes, ensuring that market confidence, professional competence, and a robust product supply chain are all in place ahead of the eventual transformation of baseline codes. These four steps will ensure a smooth transition to the policies we want.
2023 — Safe at Home: How all-electric, multi-family Passive House buildings deliver comfortable, cost-effective climate resilience: This report provides new cost analysis showing all-electric multi-family Passive House projects can be built at the same cost or close to the same cost as conventionally designed buildings.
2022 – Policy That Works: An investigation into policies driving Passive House adoption in North America: A comprehensive study to identify what, where and how Passive House policies were being implemented across North America. Not only did we want to understand the drivers behind these policies, but we wanted to determine which policies were more successful and why.
Download the report.
2021 – Is Cost the Barrier to Passive House Performance? A Look at First Costs for Sixteen Multifamily Buildings: A new NAPHN report by Bronwyn Barry, NAPHN Board Chair, looks at cost assumptions, barriers, and the reality of cost in achieving Passive House buildings.
Download the report.
2021 – Decarbonizing Homes: Improving Health in Low-Income Communities through Beneficial Electrification: A persuasive call to action to deliver the benefits of high-quality construction as we electrify everything – ensuring better health, wealth and safety outcomes by implementing Passive House widely.
Download the report.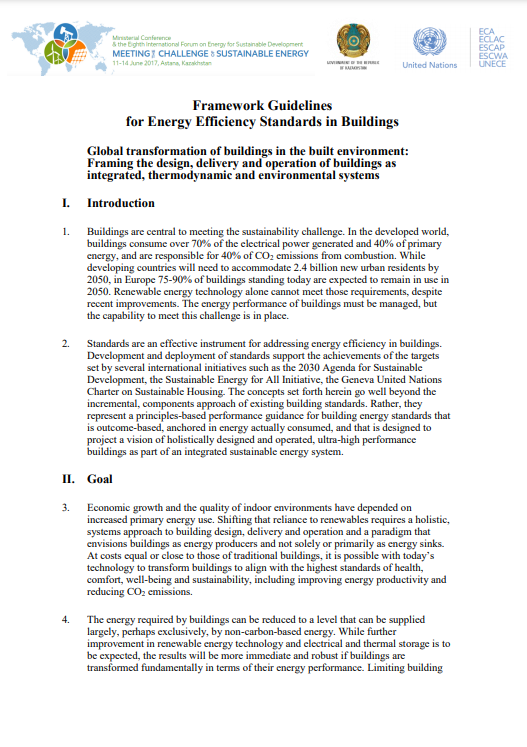 2019 – Framework Guidelines for Energy Efficiency Standards in Buildings: The UN Economic Commission for Europe, which includes the United States and Canada, Committee on Sustainable Energy, approved its framework guidelines for energy efficiency standards in buildings in November 2017. Utilizing the Passive House approach, it targets the global transformation of buildings in the built environment by framing the design, delivery, and operation of buildings as integrated, thermodynamic, and environmental systems.
2018 – Pursuing Passive: Strategies for a High Comfort, Low Energy Retrofit in NYC: Upgrading existing buildings will require significant resources. In addition to raw efficiency, retrofits must deliver a high-quality environment, be primed for a future powered by renewable energy, and provide resiliency in the face of future climate fluctuations and crises. The emphasis of the study is on selecting energy conservation measures and phasing these measures over time, while the building is occupied.  This report also describes how capital planning for such measures might be organized, code and regulatory barriers to pursuing this deep retrofit, and the most important technical and market challenges.
Download the report. 
2016 – Accelerating Market Transformation for High-Performance Building Enclosures: State of Market, policy developments, and lessons learned from the Passive House movement: An important snapshot of the early Passive House and high-performance market in motion from the Pembina Institute, covering a wide range of issues from economics to policy implementation.
Download the report.
2015 – Passive NYC: A snapshot of low energy building opportunities, barriers, & resources: As a partner in multiple City and State energy efficiency initiatives, the Building Energy Exchange set out to understand how a low energy building standard, like Passive House, might be applied across our building sector. In this briefing, we outline the guiding principles of the Passive House standard, review its successful application in other jurisdictions, take stock of the Passive House resources and projects in the city, and identify the major challenges and barriers to adoption.